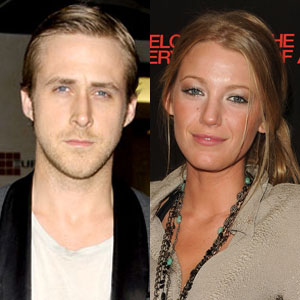 Earlier this week we told you how Blake Lively and Ryan Gosling were deliciously spotted after hours at Disneyland together, and we have a love update for ya.
The comments were totally torn, half of you thinking they are the perfect blonde duo, the other fuming that B.L. might not still be with her Gossip Girl costar, Penn Badgley.
Well, here's the scoop:
Looks like this couple is too pretty to be true.
While Lively's rep wouldn't comment, she did tell our bitchy bro's at Gossip Cop that Penn and Blake are still very much together, noting there were 15 people at Disneyland with them.
Hmm, not so much in the late-night photos—but we'll bite.
We're a fan of Penn and Blake together too. Plus it keeps our beloved Ry-Ry on the market!
Still, we could so see these two hooking up at some point in the future. Especially if they make the rounds during awards season for Gosling and Lively's respected flicks Blue Valentine and The Town.
So, you all happy or sad Blosling isn't happening (for now)?
Source: eonline